Travel + Leisure : The Best New Way to Explore French Polynesia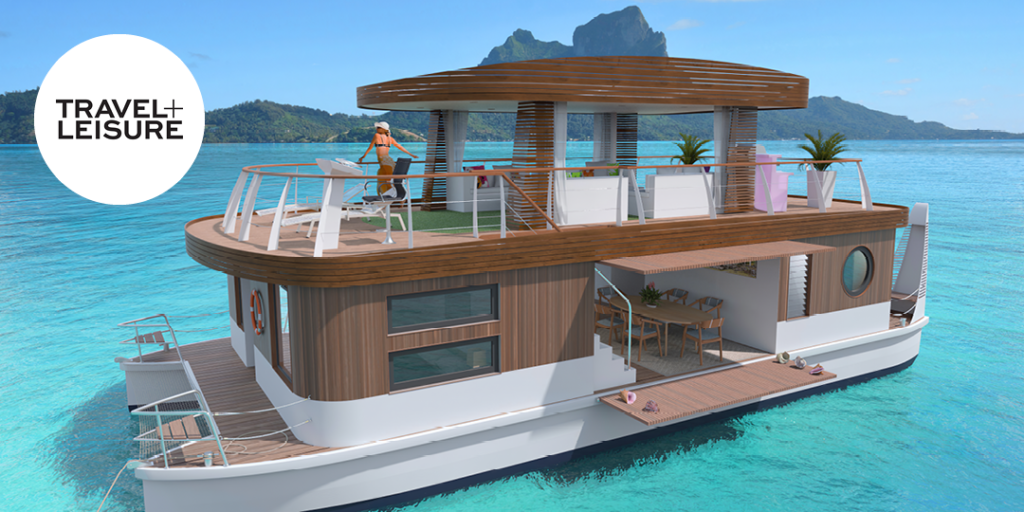 As if Tahiti couldn't get any better, there's now a way to get an above-water villa that moves with the tides. Introducing the Exclusive Lagoon Yachting Package – the first floating houseboat in French Polynesia.
Moored in Bora Bora (because where else), this super-luxe accommodation sleeps up to eight people with four separate cabins and two bathrooms. Plus, it floats through the pristine blue water inside the Bora Bora lagoon at around five knots. Want to see blacktip sharks at night? They've got that. Schools of fish swarming the reefs? That, too. Sea turtles and stingrays floating by? Yep.
Read the full article here.