YOUR NEW BORA BORA EXPERIENCE
ELYT welcomes you on the most beautiful lagoon in the world
on a unique eco friendly solar catamaran.
Charters begin 1st quarter 2023 (launching date to be advised)
ELYT allows you to enjoy Bora Bora while protecting the island. At ELYT we ensure to optimize all natural ressources to power our catamarans.
inspired by polynesian canoes.
The new Overwater Bungalow
A unique houseboat
for a unique lagoon experience
Exclusive
The ELYT solar catamaran is unique in French Polynesia.
Lagoon
Just as a little islet seems to float on the lagoon of Bora Bora, the ELYT overwater villa will allow you to enjoy salt water life like never before in comfort & style.
Yachting
The ELYT canoes are designed & built in Tahiti. They represent a new generation of custom catamarans focussed on sharing the Tahitian overwater way of life.
Bora Bora
At a brief 50 minutes flight from Tahiti, the island of Bora Bora is an old volcano rising atop a lagoon made of a million shades of blue.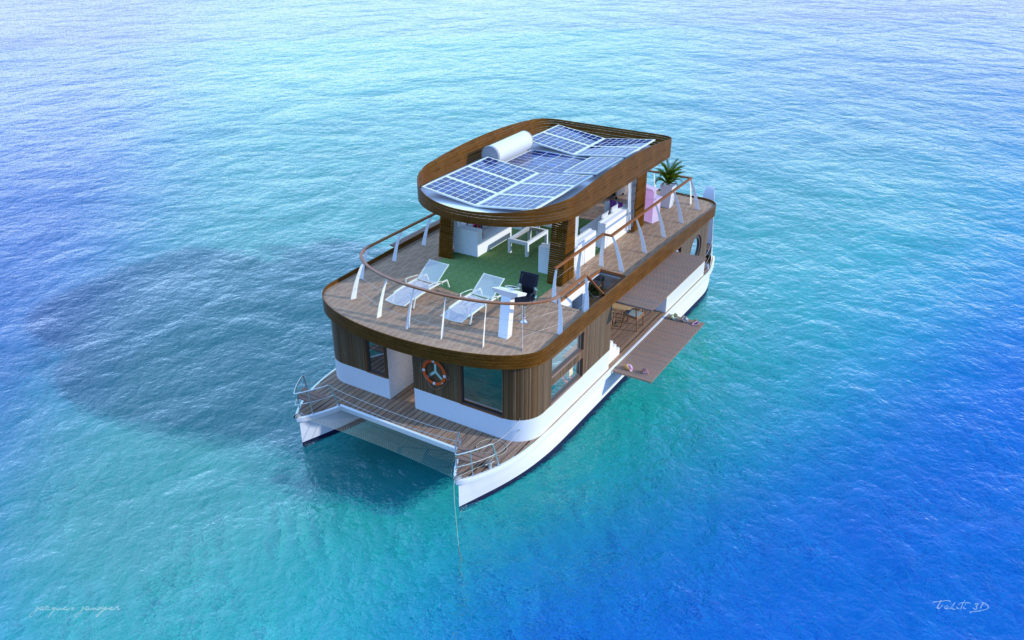 Comfort
Comfort is key on ELYT. The upper deck welcomes a sun terrace, a large and comfortable lounge area, a bar and an outdoor barbecue kitchen. Enjoy true walk around double beds and the comfort of standard house lavatories.
Family
The love of the ocean runs in the family. The life and memory of Alain Colas, the French single-handed ocean sailor of legend lost at sea, has been a source of inspiration for many, and especially his son, Torea Colas, co-founder of ELYT Charter Tahiti, with his wife, Emily Biotteau-Colas.
Environment
Propulsion, hot water, lights and household equipment, the sun shines for your comfort. And no diesel engine also means total silence, safety and no smell or smoke.
Vacation
Home of some of the most beautiful luxury resorts in the world, Bora Bora offers most of the facilities and services you will need to make your stay truly enjoyable. Stand up paddle, snorkeling, fishing… Enjoy your equipment and go explore!